As I got started taking photos at comic cons, I typically just got two shots of each cosplayer – a full-length shot to show off the entire costume, and a mid-shot for some detail. Lori of Lost Things Cosplay was the first to want to do a somewhat more extensive shoot, with multiple poses and locations within the con (the Tinkerbell shot in this feature comes from that mini-shoot). Since then, I have had many other opportunities to work with Lori, and the attention to detail she puts into her accessories never ceases to amaze me.
What initially got you interested in cosplay?
I grew up being a theater kid from a very young age, and was in theater all through high school. I always loved the costumes and acting/portraying characters. Additionally, i was always the weird kid who way over-dressed for every holiday, red ribbon week, and homecoming event in high school and middle school. Of course, Halloween is my favorite holiday! I had so much fun being creative and putting together outfits. Because I grew up in Waco, we did not have comic conventions before 2014. I went to my first convention and absolutely fell in love with the community and made great friends. The rest is history!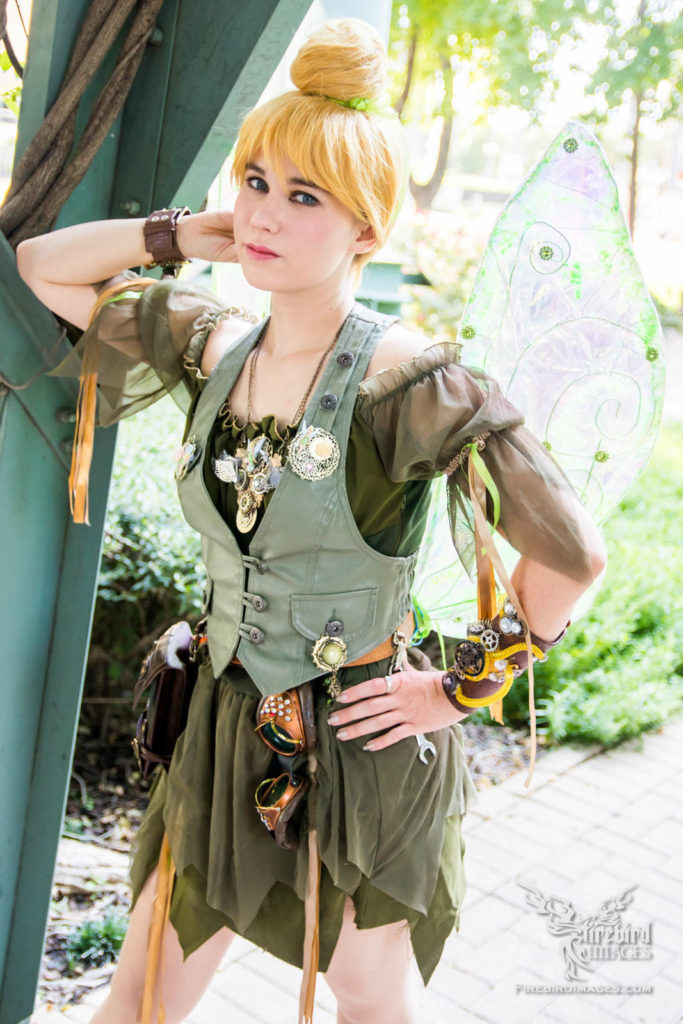 What was your first convention cosplay experience like?
I attended my first convention alone, but quickly made new friends there. I had such a blast, and looking back at photos from my first con I had the biggest smile on my face!!! I got to meet celebrities, and everyone was so incredibly nice. I met my first professional cosplayer Krystle Starr and she really encouraged me to keep cosplaying and creating. Essentially, my first convention was life changing!
What aspect of cosplay do you most enjoy?
What I love most about cosplay is that I get the opportunity to express my creativity by making new and original art pieces. To me, cosplay is like a walking art exhibition and you get to enjoy feedback on your work, as well as get inspiration from others. I also love making new friends who share the same interests as me. Through attending conventions, you have the opportunity to meet people that you likely never would have met in day to day life and form lasting friendships. It's called "con family" for a reason!
What have been the biggest challenges you have faced as a cosplayer?
The biggest challenge I have faced as a cosplayer is being too hard on myself. I think artists are definitely their own worst critics. It's easy to get sad when things don't go the way you planned, and the vision in your head does not come to life the way you expect. Additionally, I have also had issues with body confidence, especially in photos. Thankfully these issues have lessened quite a bit thanks to my amazing friends!!
What has been your favorite encounter with another fan while cosplaying?
My favorite cosplay encounter with a fan was at Scarborough Renaissance Festival. I was dressed as Tinker Bell and a little girl was so enamored with me that she held my hand and gave me so many hugs! She and her family spent nearly the whole rest of the faire with me, and before she left she told me, "I'll never forget you, Tinker Bell!"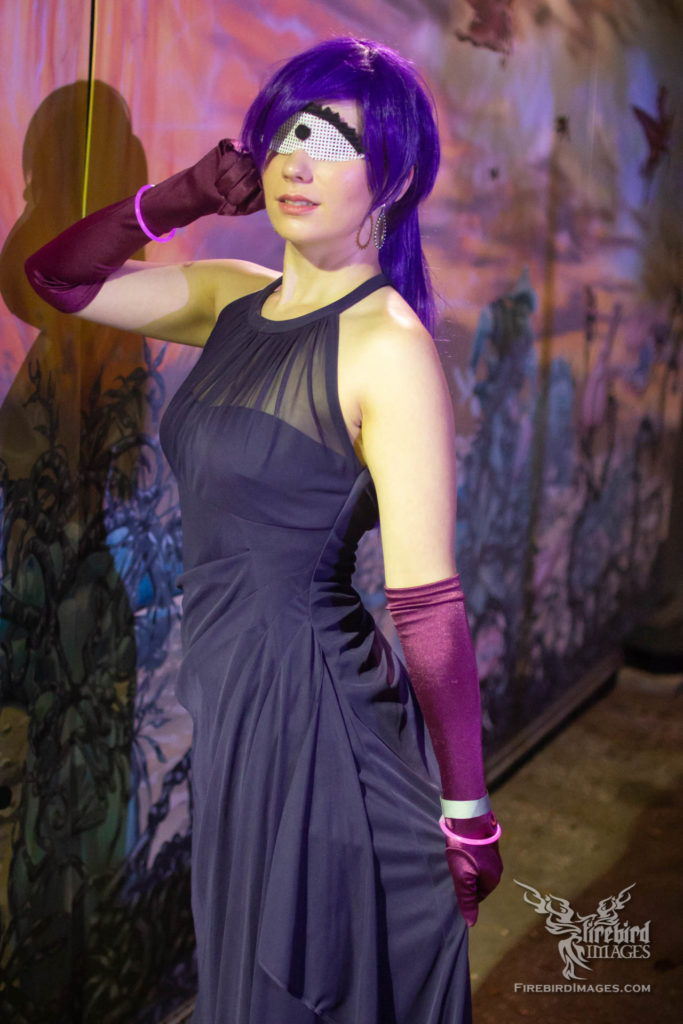 What are your favorite characters to cosplay and why?
My all time favorite character to cosplay is of course, Tinker Bell. I feel like I make so many people smile when I wear her, and making others happy is my favorite thing!!! Disney is my main fandom, and I love getting to connect with other Disney fans, especially kids! Additionally, she is such a fun character to play. I really enjoy walking around on my toes and doing Tink reactions whenever I hear my name called! I also love to cosplay as Leela, because I am a mega Futurama fan. I've always loved the character because she is such a strong female role model!
What character(s) have you never cosplayed, but would like to do so in the future?
I would like to cosplay Sgt. Calhoun from Wreck It Ralph. I love her character, but the armor building is a bit out of my expertise. However, I am eager to learn about foam building and make the dream happen! I would also love to cosplay Ashe from Overwatch because I love her aesthetic. Whenever I gain more cosplay skills, I definitely plan to cosplay them.
Where can you be found online?
Facebook: https://www.facebook.com/lostthingscosplay/
Instagram: https://www.instagram.com/lost.things.cosplay/